01-07-2020, 12:46 AM
Member

Domer Domain Veteran
1989
---
Before the bowl game(In a presser) coach said they weren't going to run it like they did in 1989...


He had not yet formally announced who would be calling the plays


But we ran it like we did in 1989 against the Cyclones... Obviously not the same plays but I saw a commitment to the run when we were getting stuffed and in passing down and distances..



Am I reading too much into this? If Rees is the guy going forward, will coach give him full autonomy next season?



I have just not really seen a commitment to the run since we had Cierre Wood in 2011 and those were mostly from shotgun.
__________________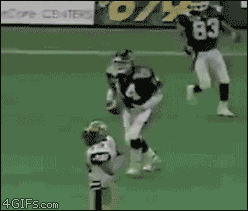 Sponsored Links
Don't like this ad? Register to make it go away!